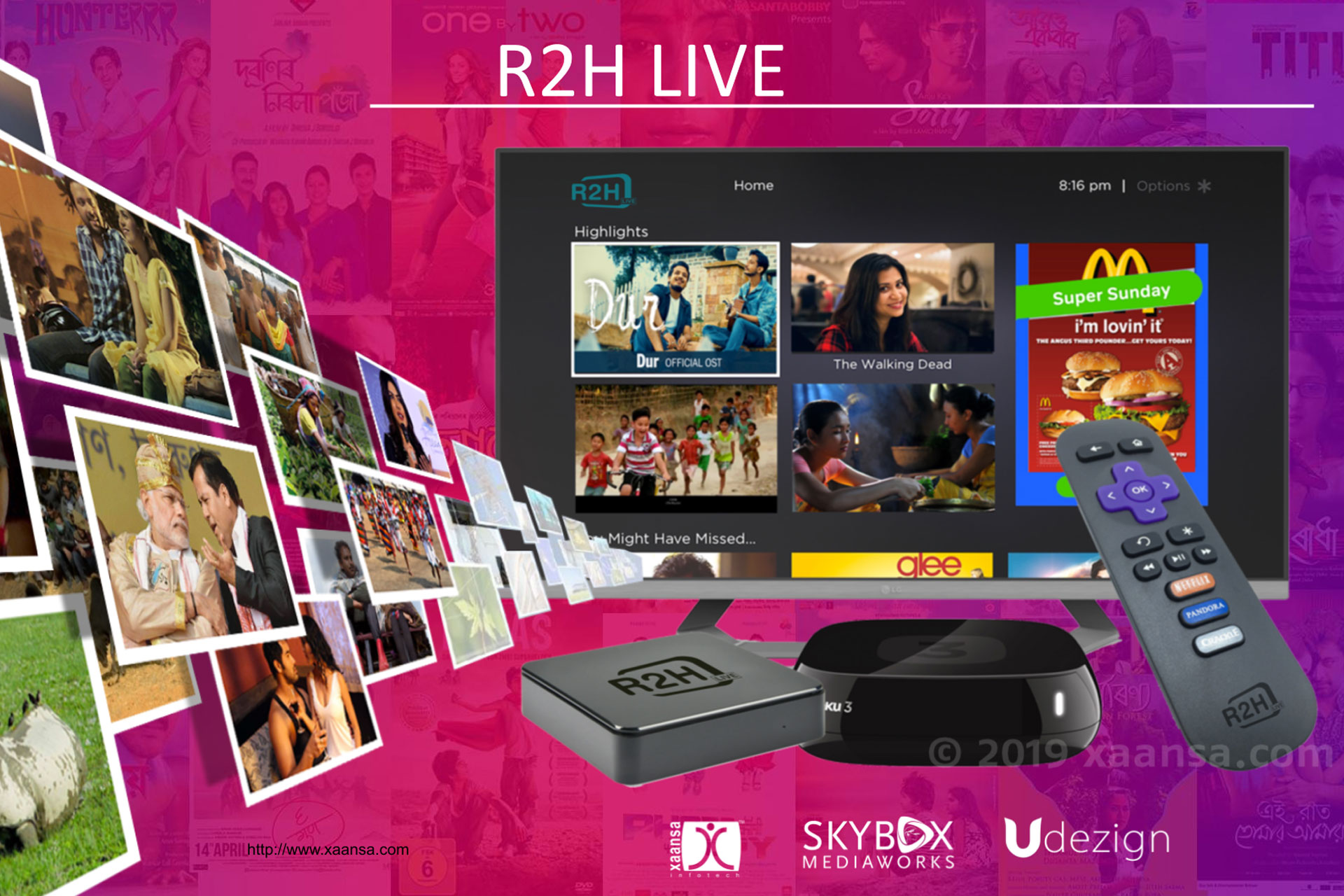 Indian cinema produces more films watched by more people than any other country. As of early 2013, India ranked first in terms of annual film production, followed by Nigeria, Hollywood and China.The Central Board of Film Certification (CBFC), the regulatory film body of India, certifies over 2000 movies annually in various languages and only a portion of these movies have the opportunities to get released on the theatres.

Recently the popularity of the online video rises above its expectation. The popular OTT platform like Netflix, Amazon Prime, HotStar become the lifestyle in middle-class Indian families as the Internet becomes more viable. More and more people are shifting their viewership from traditional TV towards the online platform. Availability of the larger spectrum of cellular data and connectivities over the country initiate the growth rate. Probably India is the cheapest in terms of 4G cellular service available in the world.
Release to Home shortly r2h is an initial concept developed and initiated by Xaansa Infotech, defines it services as an OTT solution provider to stream audio-video content or on-demand video services that make the use of the Internet Protocol (IP) as the standard mode of transmission. The services using a dedicated Over The Top platform, that can be connected to any available online devices like Mobile Handset, Laptop, PC or any Streaming TV Box.
r2h-Live works on a different module or business practice that is completely different from all the existing OTT platforms available in the market. It is rather a marketplace dedicated for the independent filmmakers, all film aspirants, audio-video and quality content producer whose quest for distributing their content will be creditably justified, increasing the opportunity to establish a strong recognition and global presence – both commercially and professionally.
r2h-Live will be the choice for the thousands of local filmmakers and audio-video content producers to distribute their content digitally on this OTT platform to reach out to the global audience and get an option to generate the revenue worldwide.
R2H-LIVE services provide its hardware and software support to stream HD/4K online content on the multi-screen environment including viewer experience to standard home TV with Dolby Digital and High Definition Sound. The said OTT platform is based on the cutting edge and sophisticated technology to render out it's services to the users. The user can avail the service as per their interest to playback or distribute their content the digital way, with extreme audio video and image quality.